SocioCoast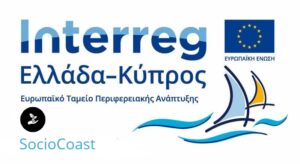 Title: Enhance promotion of beaches and coastal areas and problem reporting through crowd sourcing activities
Funding Source: INTERREG
Budget IMBBC: 86,719€
Start / End Date: 2021 - 2023
Web site URL: http://sociocoast.eu/
Project Progress:
100%
Research Directions:
Marine biodiversity
Bioinformatics and biodiversity informatics
Description:
The project SocioCoast aims to offer complementary information and IT tools to the Blue Flag information system, which is the most well known and reliable system for beach quality evaluation applied in more than 50 countries and awarded under strict criteria to organized beaches and marinas. Data and information will be collected during the project for selected beaches in Crete and Cyprus and offered to the public regarding: a) biodiversity, and more specifically information on marine species interesting for divers, dangerous species or alien species, and b) oceanographic and meteorological data for leisure activities (e.g. nautical sports, nautical tourism, leisure fishing). The selected locations will be preferably part of the Natura 2000 network and at the same time they will need to satisfy some other criteria (e.g. accessibility for people with disabilities). The ICT tools that will be developed during the project will offer updated and enriched information for the visitors and will also offer them the opportunity to interactively contribute to the updating of such information through crowd-sourcing (e.g. tourists will be able to submit information about pollution events, appearance of new species and status of touristic facilities). Finally, the opportunity for big data analysis and the enrichment of the platform with new applications will be offered through the project activities.