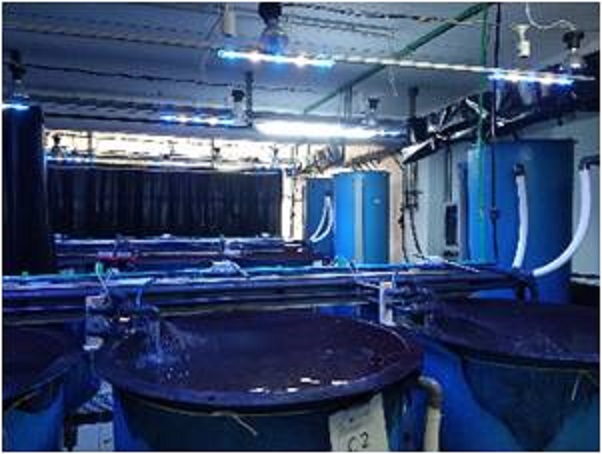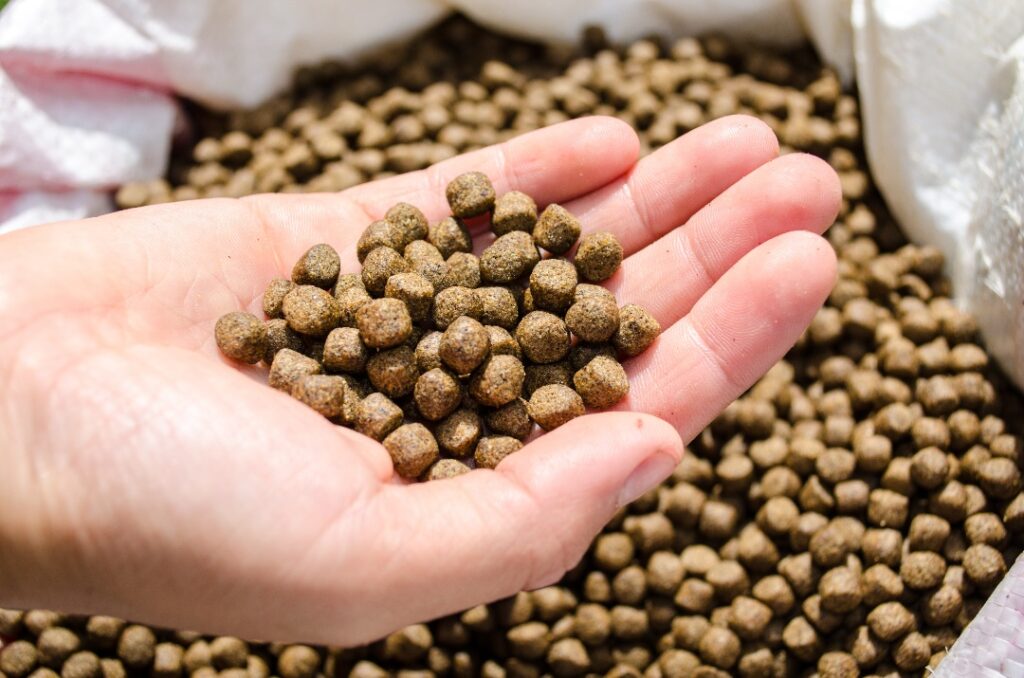 A major challenge in fish farming is to produce a high-quality product at low cost while maintaining its nutritional value. The evaluation of feeds and raw materials widely used, as well as the inclusion of different supplements can be very useful for the formulation of an optimal feed by the aquafeed industry.
We offer
Knowledge concerning the nutrient requirements of the fish through its various life stages

Feed development adapted to modern farming conditions

Development and testing of new ingredients (plants, insects, bacteria, yeast, algae, krill etc.)

Knowledge of extrusion technology and the properties of various ingredients

Developing feed for new species in farming

Testing commercial feeds

Competence and knowledge-sharing with the industry
Fish feed should satisfy every nutritional need of the fish. Feed development is therefore a matter of looking at the dynamic nutritional needs of farmed fish, the production system the fish is part of and the sustainability of the ingredients.
The feed should primarily give good growth rates and optimum feed utilization. With our own production of experimental feed and several research facilities, including access to commercial like sea-based farm, we can try out the new feed types in all the contexts relevant to fish farming. The continuous growth and development of the aquaculture industry creates the need for further knowledge about nutrition, feed and feed ingredients.
IMBBC offers the opportunity to the aquaculture industry to carry out feeding trials to a variety of fish sizes (larvae to commercial size fish) where the efficacy of feeds, certain raw materials and feed supplements can be evaluated. The evaluation can cover a wide range of parameters such as:
Growth and nutrient utilization, health and fish welfare, antiparasitic efficacy, lipid metabolism, digestibility and environmental impact, digestion physiology,
We cooperate very closely with national and international stakeholders in developing new ingredients, fish feeds, and feeding practices of the future. These stakeholders represent the ingredient manufacturing industry, feed producers, equipment suppliers and fish farms. Our personnel, researchers and technicians, have extensive knowledge in feeding practices for most of the cultured fish. Our infrastructures in Crete (Aqualabs) and the new RAS systems in Athens, which is under construction, possessing a wide variety of tanks from 100L to 1m3 which can meet all customers' requirements. An excellent simulation of real cage aquaculture can be achieved in the Souda Bay infrastructures consisting of floating cages, of 100m2 pilot scale 3x3x3m cages or 1x1x1.5m cages for experiments in commercial like conditions. The zone for access is located in Souda Bay (close to the city of Chania, 130 km from Aqualabs).
Customers
| | |
| --- | --- |
| International and national aquaculture companies. | |