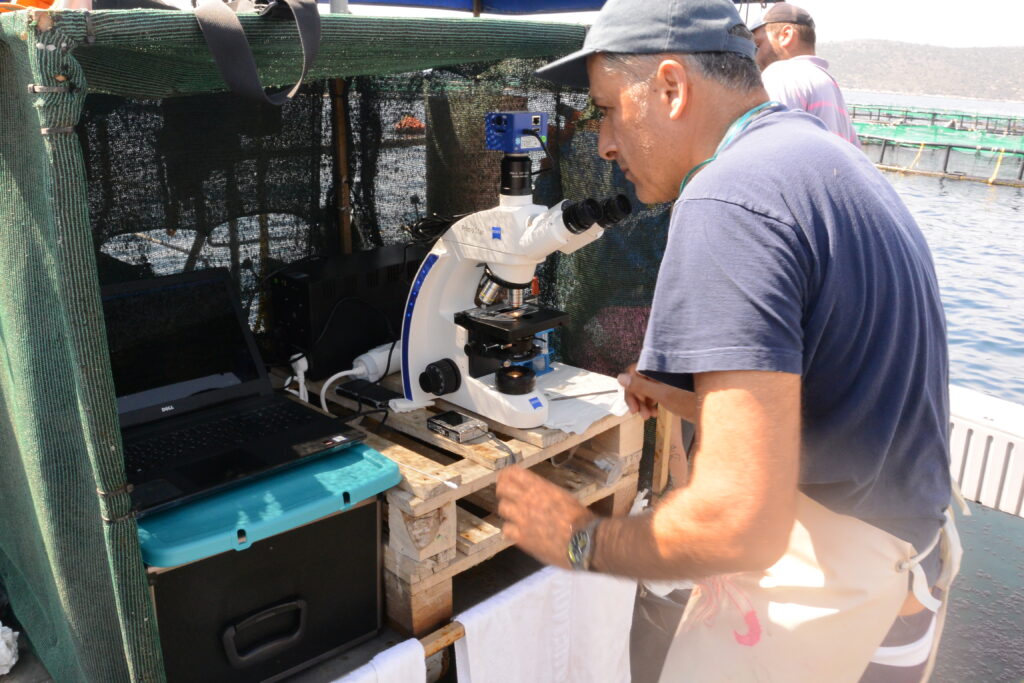 BROODSTOCK MANAGEMENT CONSULTING
Proper management of reproductive stocks is essential not only for the success of reproductive maturation and spawning of breeders, but for the production of good quality eggs, which will in turn produce larvae of good quality.  Some of the factors that must be considered for proper broodstock management include breeder selection, tank design and dimensions, photothermal regime, water quality and feeding.   The IMBBC maintains a variety of marine fishes in its facilities and has long-term expertise in their proper broodstock management.  
Consulting services are offered in the design of proper broodstock management procedures, with the objective of successful reproductive function and production of high-quality eggs.  These include evaluation of gamete development and quality, which is essential for evaluating the appropriateness of the broodstock management methods used in production facilities.  In addition, evaluation of oocyte stage of development is imperative for the implementation of hormonally-induced spawning application for :
spawning synchronization and increase in batch fecundity and 
implementation of artificial insemination protocols for selective breeding.
Finally, sperm quality evaluation is necessary for the implementation of artificial insemination protocols and sperm cryopreservation and cryobanking. 
The IMBBC provides species-tailored advice for the evaluation of the gamete stage of development for a variety of marine fish species.  Protocols can be developed for the sampling procedure and a manual provided in order to guide broodstock managers in the evaluation of the reproductive stage of development of their broodstock.
Customers
IRIDA S.A., Greece, Selonda S.A., Greece, Galaxidi Marine Farms, Greece
Kefalonia Fisheries, Greece, Andromeda, S.A., Greece, KEGO S.A., Greece
Kibbutz Dan, Israel, Tinamenor S.A., Spain, CULMAREX, S.A. Spain
Robian National Prawn Company, Kingdom of Saudi Arabia