Cretaquarium (experimental aquaria)
Key research areas
Ecology and ecosystem management, Marine biodiversity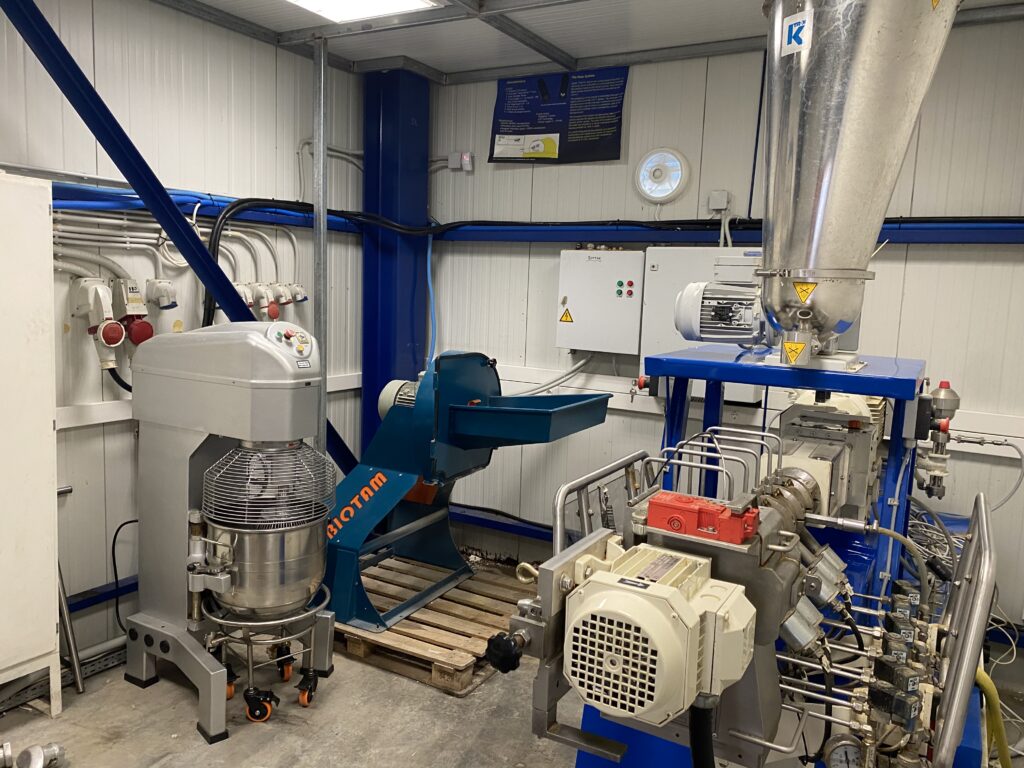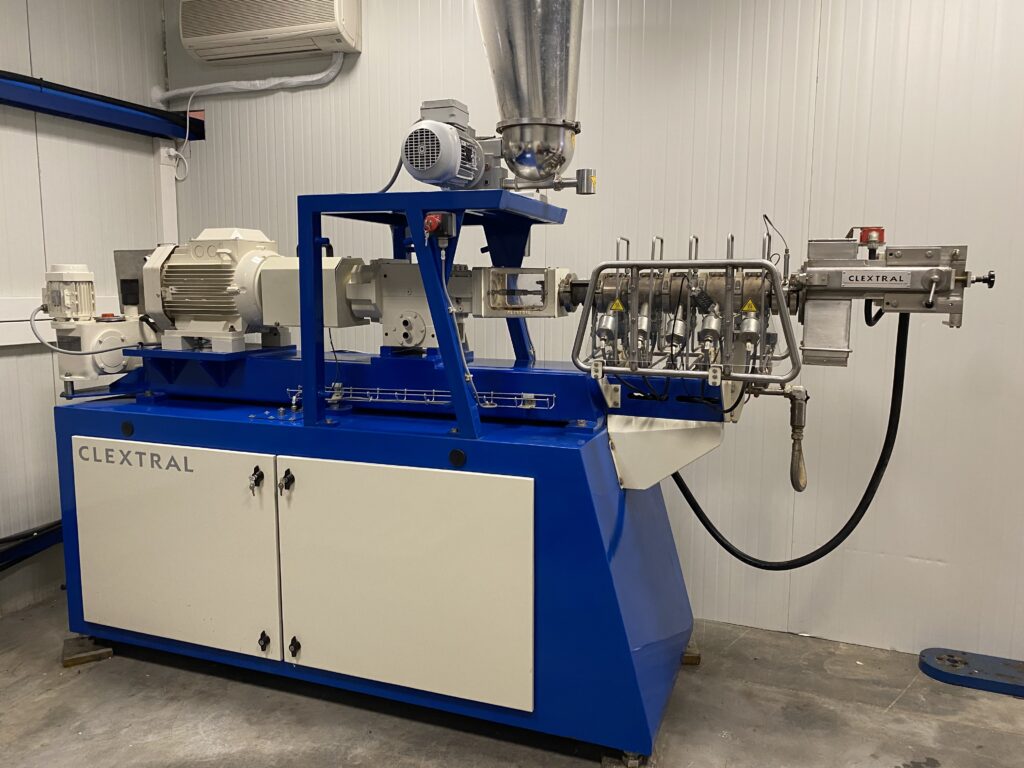 The infrastructure of the fish production unit consists of modern laboratory-scale equipment for the production of small batches of experimental feeds under controlled processing conditions.  This provides the ability to research and industrial stakeholders to produce and test experimental aquafeeds using different formulations, feed ingredients and processing parameters.
This facility enables the IMBBC to collaborate closely with the aquafeed and aquaculture industry, either within the framework of international and national research programmes, or through directly contracted work.
The feed line consists of a twin-screw extruder coupled with a pre-conditioner. The system includes a grinder, mixer and a dryer with controlled temperature. Finally, the produced feeds can be fat-coated in a vacuum coater for efficient and homogeneous lipid absorption.  By utilising the vacuum coater, it is possible to coat any liquid dietary supplement of interest.
The system has a capacity to produce about 20 kg daily of crumbles or pellets of all commercial sizes from 0.5 to 5 mm.
The unit also runs a press pellet system for applications where the temperature during production must remain low, when using thermo-sensitive ingredients