EMODnet Biology 3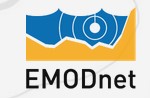 Title: EMODnet Biology 3
Funding Source: EMFF
Budget IMBBC: 130,000€
Start / End Date: 2017 - 2021
Web site URL: https://www.emodnet-biology.eu/
Project Progress:
100%
Research Directions:
Marine biodiversity
Bioinformatics and biodiversity informatics
Description: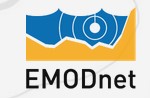 EMODnet is a long-term marine data initiative spanning seven broad disciplinary themes: bathymetry, geology, physics, chemistry, biology, seafloor habitats and human activities. The EMODnet Central Portal allows users to access data products from each of these lots under one single interface. The EMODnet biology data portal provides free access to data on temporal and spatial distribution of marine species and species traits from all European regional seas. EMODnet Biology is part of the EU funded European Marine Observation and Data Network and is built upon the World Register of Marine Species and the European Ocean Biogeographic Information System.
Within EMODnet Biology, the Hellenic Centre for Marine Research leads Work Package 3 "Data archaeology and rescue". The overall objective of this WP is to continue filling the spatial and temporal gaps in species occurrences and associated biotic and/or abiotic measurements and make the rescued historical data available through the EMODnet portal, using the same common methodologies and making these data interoperable with the large biological data holdings, which are identified in WP2. Priority will be given to the data that combine both biological and environmental records. This process requires the implementation of a long-term data archaeology and rescue strategy to ensure the continuous flow of such data in the EMODnet platform. The focus of the WP will be the Mediterranean and Black Seas, but it will also expand to other regional European Seas, where appropriate and considering the specific needs raised by WP4. In the renewal period, special attention will be paid to established scientific networks on marine biodiversity which hold many old data sets in their premises.