EMODnet Biology 4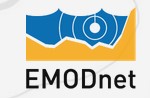 Title: European Marine Observation and Data Network, Biology, Phase IV
Funding Source: EMFF
Budget IMBBC: 50,646€
Start / End Date: 2021 - 2023
Web site URL: https://www.emodnet-biology.eu/
Project Progress:
100%
Research Directions:
Marine biodiversity
Description:
Marine biodiversity data are essential to measure and study the ecosystem health of maritime basins. These data are often collected with limited spatial and temporal scope and are scattered over different organizations in small datasets for a specific species group or habitat. Therefore there is a continuous need to assemble these individual datasets, and process them into interoperable biological data products for assessing the environmental state of overall ecosystems and complete sea basins. The Maritime Policy Blue Book, welcomed by the European Council in 2007, announced that the European Commission would take steps to set up a European Marine Observation and Data Network to improve access to high quality marine data for private bodies, public authorities and researchers. In this framework, Phase IV follows on and continues to expand on the work developed previously. The consortium comprises 23 organisations, with four partners qualified as IODE Associated Data Units (ADU) and ten others as IODE National Oceanographic Data Centres (NODC). The partnership is geographically distributed and includes all European OBIS nodes (EurOBIS, MedOBIS, OBIS UK, OBIS Black Sea), collaboration with other international initiatives is also ensure via the consortium with the inclusion, of, e.g. IODE and ICES. This phase will see an expansion of webservices, the implementation of management practices for other types data like -omics and images and the migration to the Central Portal. Several new data products will be created and made freely available and a closer engagement with stakeholders will ensure that this work will better answer their requirements.
The EMODnet biology infrastructure is supported by and building on components and tools developed by the Lifewatch ERIC and Lifewatch Marine.