JERICO NEXT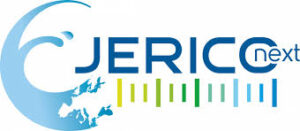 Title: Joint European Research Infrastructure network for Coastal Observatory – Novel European eXpertise for coastal observaTories
Funding Source: EU H2020
Budget IMBBC: 109,750€
Start / End Date: 2015 - 2019
Web site URL: http://www.jerico-ri.eu/
Project Progress:
100%
Research Directions:
Environmental genomics
Marine biodiversity
Ecology and ecosystem management
Description:
The coastal area is the most productive and dynamic environment of the world ocean with significant resources and services for mankind. JERICO-NEXT emphasizes that the complexity of the coastal ocean cannot be well understood if interconnection between physics, biogeochemistry and biology is not guaranteed. Such an integration requires new technological developments allowing continuous monitoring of a larger set of parameters.
Our vision is to improve and innovate the cooperation in coastal observatories in Europe by implementing the coastal part of a European Ocean Observing System, to cooperate with other European initiatives as ESFRI (EURO-ARGO, EMSO, EMBRC), Integrated Infrastructures (FIXO3, …), OCEAN OF TOMORROW sensors innovation project (SenseOCEAN, NEXOS), the emerging European biological network (EMBRC) and EMODnet to contribute to provide services to the research community and the society.
In the continuity of JERICO (FP7), the objective of JERICO-NEXT consists in strengthening and enlarging a solid and transparent European network in providing operational services for the timely, continuous and sustainable delivery of high quality environmental data and information products related to marine environment in European coastal seas.
Other objectives are: Support European coastal research communities, enable free and open access to data, enhance the readiness of new observing platform networks by increasing the performance of sensors, showcase of the adequacy of the so-developed observing technologies and strategies, propose a medium-term roadmap for coastal observatories through a permanent dialogue with stakeholders.