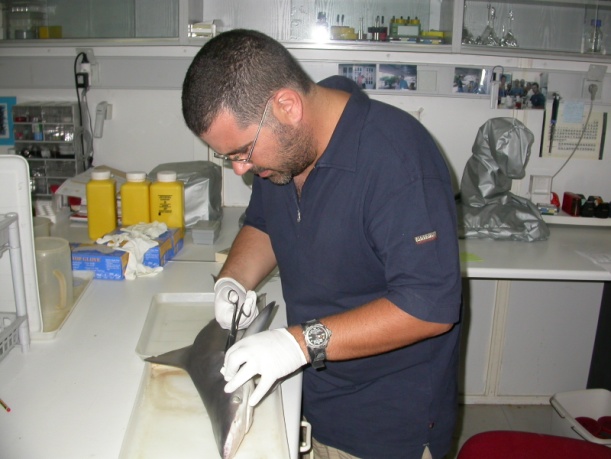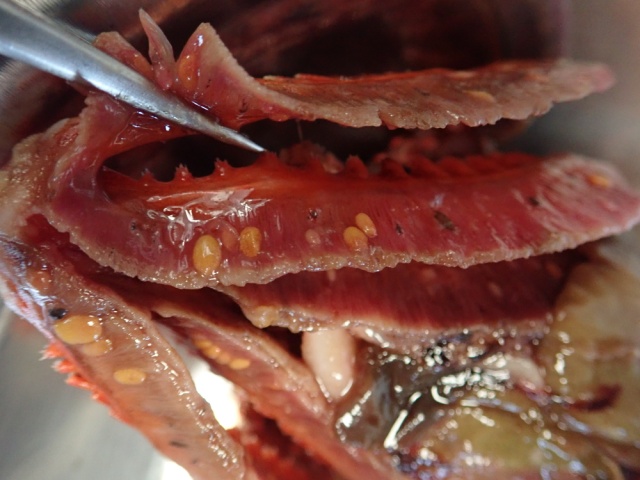 Fish welfare and robustness are the primary goals of aquaculture and are indices of the quality and safety of the final product. Helping fish farmers to maintain healthy fish populations is therefore a priority for IMBBC. Fish during all stages of their production are continuously exposed to pathogenic microorganisms including viruses, bacteria, and parasites. Crowding, stress, poor nutrition, and adverse environmental conditions may trigger the onset of infectious diseases that may result in disastrous losses for fish farms.
Services to aquaculture companies include bacteriological and parasitological examination of farmed fish. Various analyses are available ranging from routine diagnostics to high-end molecular assays.
Bacteriology
Isolation and characterization of the pathogen using biochemical methods (BIOLOG Gen III, API tests) and molecular (targeted PCR against various known important pathogens, 16s sequencing).
Cryopreservation of strains at -80oC.
Whole genome sequencing of strains and virulence factors analysis.
Antibiotic sensitivity tests and MIC analysis.
Parasitology
Identification of pathogens through microscopy and molecular analysis (PCR).
Description of novel parasites.
Risk assessment.
Histopathology of the lesions.
Treatment trials.
Customers
International and national aquaculture companies