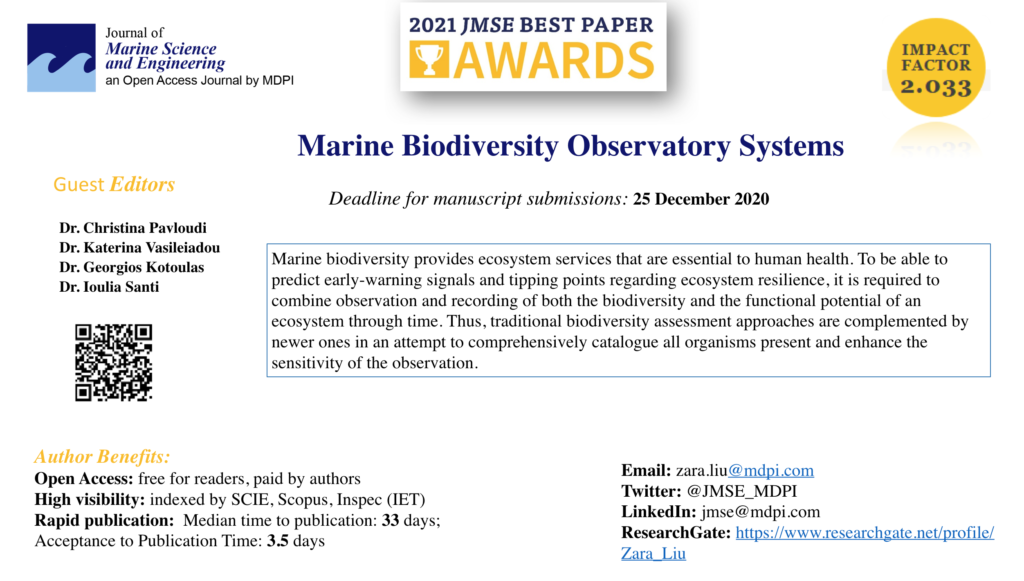 The open access Journal of Marine Science and Engineering (ISSN 2077-1312, IF 1.732) is pleased to announce that we have launched a new Special Issue entitled "Marine Biodiversity Observatory Systems."
Given the depth of your expertise in this field, I would like to cordially invite you to contribute an article to the Special Issue. For more information on the issue, please visit the Special Issue website.
Papers may be submitted from now until 25 December 2020 as papers will be published on an ongoing basis. Submitted papers should not be under consideration for publication elsewhere. We also encourage authors to send a short abstract or tentative title to the Editorial Office in advance (zara.liu@mdpi.com).
SI&journal-Marine Biodiversity Observatory Systems_2020.10.29