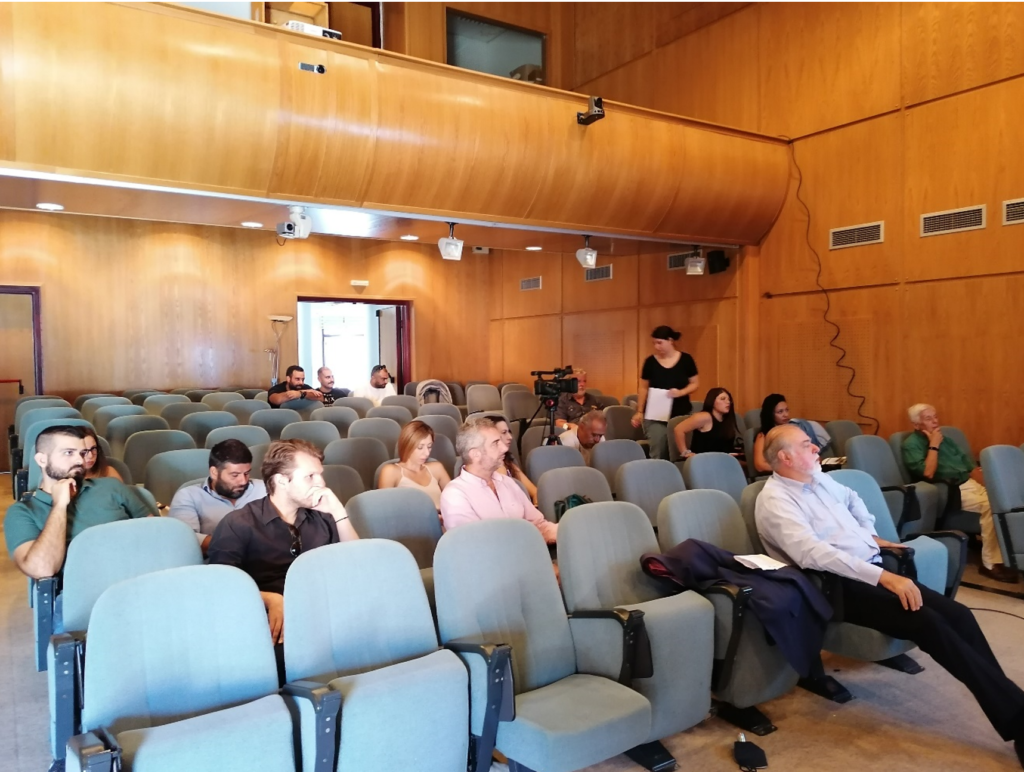 2022 Hybrid University "Biosphere Reserves as sites to develop Ocean Literacy", a long-standing collaboration and joint commitment between MIO-ECSDE, MedIES, the UNESCO Regional Bureau for Science and Culture in Europe (Venice Office), the UNESCO Chair and Network on Sustainable Development Management and Education in the Mediterranean of the University of Athens (UoA) and many international and national actors
This year, a dedicated session of Phase A of the Hybrid University took place in Crete in the Asterousia region (newly established Greek BR) and Heraklion, from 12 to 14 September 2022. More specifically, on the 13th of September, invited lectures were given by Prof Eleftheriou, Dr Dounas, Dr Koulouri and Dr Chatzinikolaou in the premises of IMBBC/HCMR to the participants on the importance of the marine environment, the challenges it faces, and ways forward for sustainability. A guided tour at the CretAquarium was followed for the participants.
The second session of Phase A will take place in Cyprus for a selected number of trainees, from 5 to 10 October, back to back with the 9th Environment for Europe (EfE) Ministerial Conference (Nikosia, 5-8 October 2022), a major component of this year's Hybrid University.