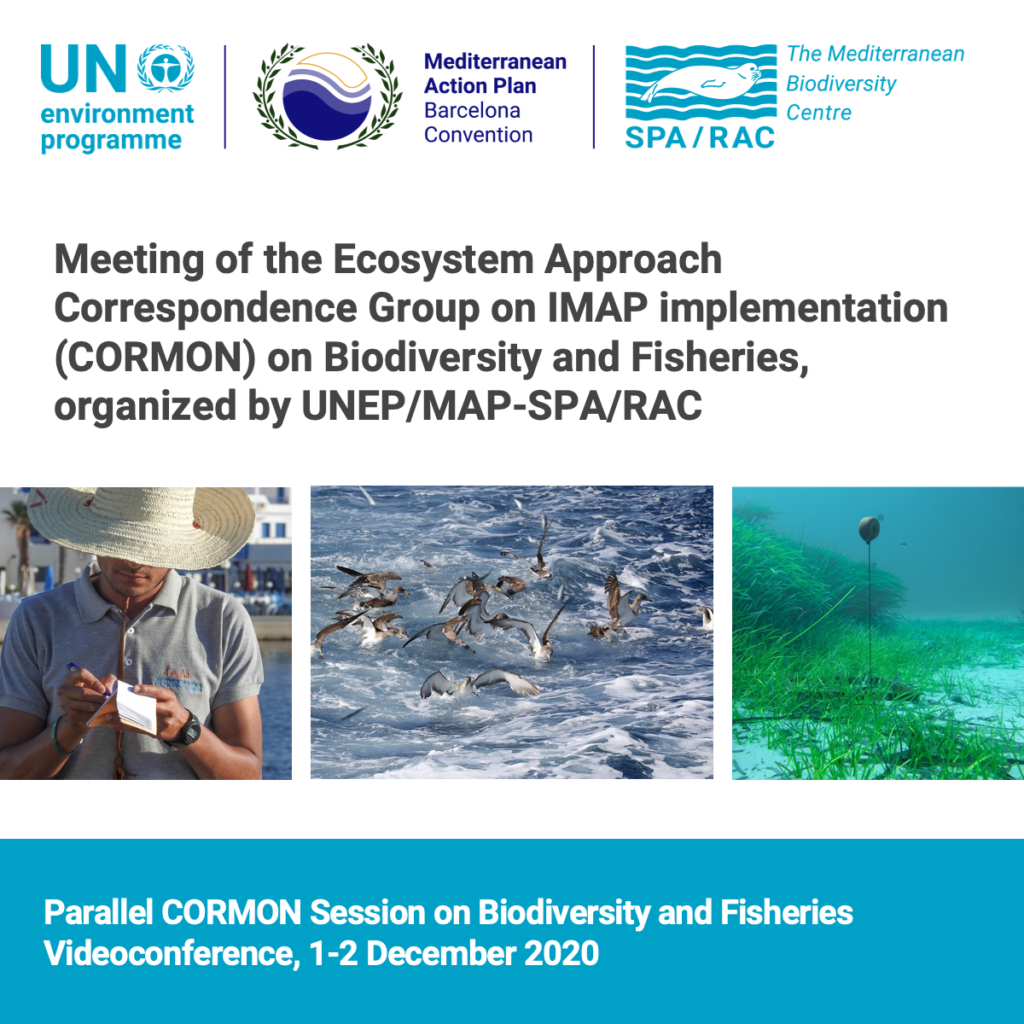 Dr. Vasilis Gerovasileiou from IMBBC-HCMR represented Greece, as a Contracting Party to the Barcelona Convention, in the UNEP/MAP-SPA/RAC Meeting of the Ecosystem Approach Correspondence Group on IMAP implementation (CORMON) on Biodiversity and Fisheries.
The meeting was held virtually on 1-2 December 2020 and was attended by more than 58 participants, including representatives of the Contracting Parties to the Barcelona Convention, regional and international organizations, UNEP/MAP and its components.
The aim of the meeting was to review and discuss technical documents related to key aspects of the Integrated Monitoring and Assessment Programme (IMAP) implementation under the Biodiversity and Fisheries cluster.
More information: http://www.rac-spa.org/fr/node/1979