Bioanalysis and Biotechnology Lab
Key research areas
Identification and quantification of biomolecules and various organic compounds using liquid chromatography and gas chromatography systems connected with mass spectrometric detectors.  Assaying of various bioactivities in microplate format (96-well or 384-well) using a robotic liquid handling platform and a microplate reader for multimode spectrophotometric detection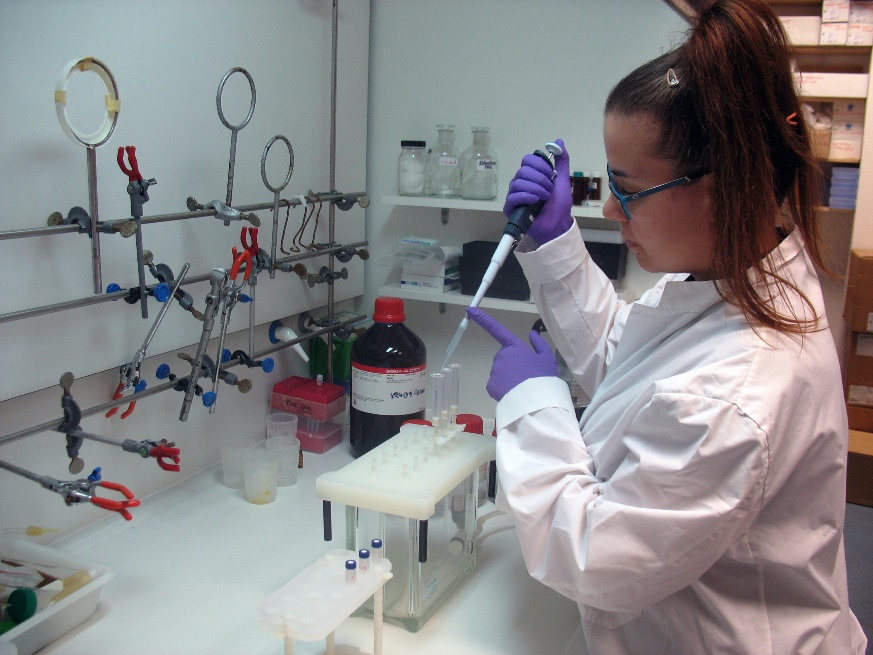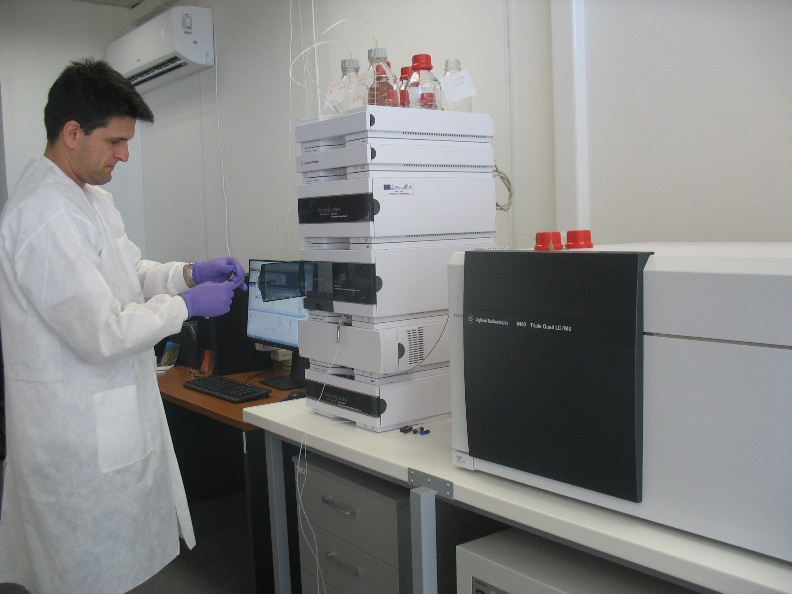 This laboratory is equipped with miscellaneous instruments and equipment necessary for sample processing and the analysis of biomolecules. These include:
A triple quadrupole mass spectrometer hyphenated with an Ultra-High Performance Liquid Chromatography system (Agilent 6460 QQQ Triple Quad LCMS with Agilent 1290 Infinity II UHPLC)
A High Performance Liquid Chromatography system (Agilent 1260 Infinity HPLC)
A gas-chromatography mass-spectrometry system (HP 6890 Series GC with HP 5972 A MS)
A gas chromatograph with ECD/TCD detectors (Hewlett–Packard HP 5890 II Series GC)
An Absorbance/Fluorescence microplate reader (Tecan, Infinite 200 PRO)
A cuvette-based fluorometer (Hitachi, F-2000)
A modern centrifugal vacuum evaporator (Genevac, EZ-2 Plus Evaporator)
A robotic liquid handling workstation (Beckman Coulter Biomek 2000)
Miscellaneous laboratory equipment (e.g. shaking incubators, homogenizers, laminar-flow cabinets, centrifuges, -80 oC freezers, various optical microscopes)
A modern UHPLC system (Agilent 1290 Infinity II) just arrived in B&B Lab for CMBR project.