Key research areas
Impacts of feeding and aquaculture management in end-product quality, Optimizing quality of farmed fish and Product development, detect important safety hazards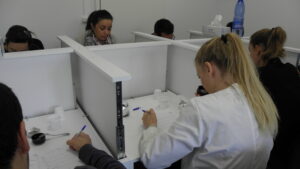 Since most aquaculture production is destined for human consumption the product quality is a capital issue. Quality can be defined as the fulfillment of 4 pillars: Safety, Healthiness, Satisfaction and Serviceability. For fish specifically, a 5th term can be introduced, namely Freshness.
IMBBC has developed activities which focus on certain capital aspects of fish and seafoοd quality with emphasis on Mediterranean aquaculture.
Impacts of feeding and aquaculture management in end-product quality
Studies in nutritional and sensory quality of produced fish in relation to the dietary / farming history. Traceability of produced fish based on edible tissue fatty acids.
Sensory, chemical and microbiological freshness
Detecting high-quality shelf life and total shelf life of fish. Factors affecting freshness and prolongation of shelf life.
Solving technical issues in produced quality
Research for assisting production-sector to overcome certain emerging quality issues (e.g. fillet gaping)
Optimizing quality of farmed fish and product development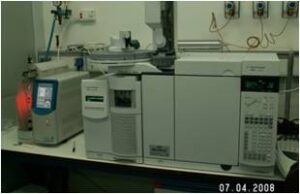 Quality comparison of farmed and wild counterparts. Studies on sensory differences, chemical differences, consumer acceptance of fish and products. Research on seafood aroma and volatile compounds.
Development of novel methods of assessing fish quality in general and freshness in particular, with emphasis on rapid non-destructive techniques.
Moreover, IMBBC has developed technologies capable of detecting important safety hazards in aquacultured and seafood in general products including:
Zoonotic parasites such as intestinal nematodes (Anisakidae)
Pathogenic bacteria such as Vibrio spp., E Coli, total bacterial counting etc.
Veterinary drug residues such as antibacterials & antiparasitics
Biological toxins such as scombrotoxins
Heavy metals
Recent Posts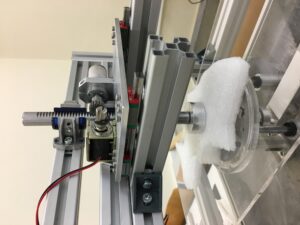 Within the research priority of Rapid non-destructive quality control, a method for evaluating fish texture has been developed. This methodology is useful for assessing both a) early freshness changes in fish and b) traceability differences (different dietary history relating to textural differences). This method was filed as a national patent (Dimogianopoulos & Grigorakis, OBI1009084, 13-5-2016). It was selected among the most promising results / outcomes of previous European Projects by the Euoropean project of COLUMBUS and an initial prototype has been designed. An industrial prototype has been designed by the industrial designer Em. Tzevelekakis, has been constructed and lab tested. The large scale production test is currently underway. These final stages are within the frames of European Project FutureEUAqua and a patent is to be filed for the prototype as a deliverable.